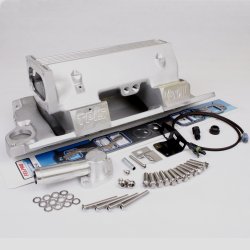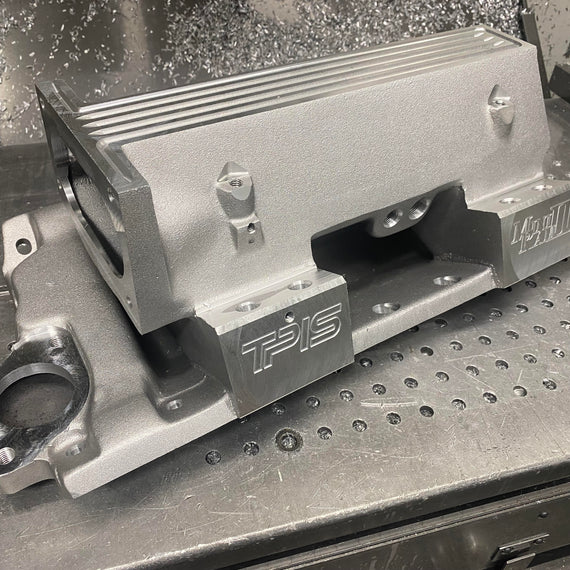 Mini Ram Manifold (1204) **** Current/New Production Ship Est. End of December ****
New Foundry, Revised tooling & Molds! These are the nicest Mini Rams we've made in their 35 year history!
The TPiS MiniRam is the ultimate small block Chevy fuel injection manifold for both road and track. The TPI style intake works excellent at creating a large amount of torque at low RPM, but rapidly drops off as the revs rise. The TPiS MiniRam produces an ultra flat torque curve and builds incredible amounts of horsepower, pulling strong to 7500 RPM through it's specifically designed plenum and runners. The MiniRam can deliver as much as 80hp or more over a stock TPI intake, depending on the engine combination. It is also a great and simple way to convert any small block Chevy to fuel injection. The MiniRam's one piece design makes for a clean, uncluttered installation that is easy to work on while eliminating the possibility of vacuum leaks that multi-piece manifolds tend to experience. The casting is shot peened for an even texture and the ports are sized for a 1204 intake gasket. Sitting 2" shorter than a TPI system the MiniRam has plenty of hood clearance and is a perfect choice for a hot rod application. Intake comes with stainless steel intake bolts and washers, throttle brackets, waterneck, MAT sensor relocation kit, and a pair of 1204 intake gaskets. Will need to use the TPiS fuel rail kit. Please specify Corvette, F-Body, or retro-fit.
NOT EMISSIONS LEGAL IN ANY OF THE STATE OF THE U.S.A.